Image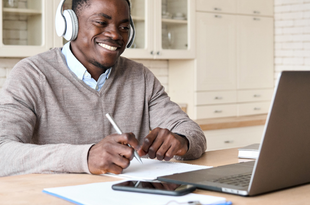 Did you miss a meeting or do you need a refresher? Read our August 2022 meeting summaries.
The PCI Coordinator Meeting was held on July 14th from 10 am – 11 am. Our BMC2 PCI Clinical Quality Improvement Leads, Kathleen Frazier and Amy Shirato shared BMC2 updates about best practice protocols, peer reviews, in-person site visits, and more.  The entire meeting presentation is posted on the password-protected BMC2.org website.
Some important reminders from the meeting are as follows:
BMC2 PCI Peer Review Phase 2022B:

Coordinator upload deadline is 9/23/22

Physician review period is 10/10/22 – 11/7/22

BMC2 PCI Internal Peer Review:

Coordinators will retain the materials used for the external reviews and will distribute to physicians at their facility for internal peer review. 

Physicians cannot review their own cases.

Internal physician peer reviews are due 12/5/22.

BMC2 Best Practice Protocols can be found on the public BMC2.org website under Quality Improvement/

Best Practices

.

Upcoming Meetings:

The next BMC2 Coordinator Meeting will be in-person on 9/8/22 at BCBSM Lyon Meadows Conference Center.  There will not be a hybrid option for this meeting.  If your facility does not permit travel, Coordinators will need to provide a written policy from their hospital.  If a written policy is provided to the Coordinating Center within a timely fashion, the P4P attendance requirement will be waived.  Masks are required in this facility regardless of vaccination status.
The VS Physician Meeting was on July 21st from 6 pm – 9 pm at the Kellogg Hotel and Conference Center in East Lansing, Michigan. Attendees had the opportunity to network over hors d'oeuvres and drinks and then enjoyed dinner along with presentations and discussions led by Dr. Peter Henke. Topics covered were quality improvement opportunities and challenges, contrast-induced nephropathy, EVAR surveillance imaging, and 2023 P4P and VBR goal planning. BMC2 updates including new best practice protocols and the November collaborative meeting were also covered.
BMC2 PCI also held a webinar to discuss 2023 P4P goals on August 9th from 5:30 pm – 6:30 pm. - Through discussion and voting among our 75+ meeting attendees, there was a general agreement to keep our P2Y12 and hydration goals with modifications to the targets and add a goal related to the use of IVUS for stent optimization. We will send out additional details about the 2023 P4P and VBR proposals in the coming weeks. Note that the proposal does require BCBSM review and feedback before it is finalized. If you were not able to attend and have additional questions, or comments, please contact the Coordinating Center.
The Vascular Surgery Coordinator Meeting was held on August 17th from 11 am – 12 pm. Rebecca Fleckenstein welcomed participants to the meeting and introduced Dr. David Hamilton of Michigan Medicine who spoke about Myocardial Injury. Dr. Jeremy Albright of the BMC2 Coordinating Center presented "Risk Adjustment Methodology." You can find both presentations on our YouTube channel. Following the talk, Annemarie Forrest shared an overview of 2023 P4P Goals which include documentation of EVAR imaging performed on the 1-year follow-up form, completion of vascular surgery and carotid 1-year follow-up forms, and prescription of a maximum of 4 opioid pills for opioid naïve patients with EVAR or CEA at discharge. There will also be customized scorecards based on case types, site volume, and preference this year. Rebecca Fleckenstein also shared BMC2 updates on potential future P4P goals.