Image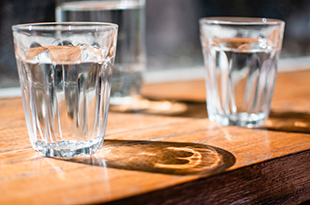 Pre-procedure hydration has been challenging for many sites. MidMichigan Health has tackled hydration as a BMC2 Quality Initiative project, making great strides.  
One of the obstacles was the NPO policy that had to be followed for PCI patients. The team met with administration to discuss the reasons pre-procedure hydration was important. They used STEMI patients as an example of the positive outcomes also possible in elective patients. STEMI patients are not NPO and do not have as many issues with contrast affecting their kidneys. They were also able to share information presented at a BMC2 meeting that discussed the importance of hydration and started to see some change.
A move to Epic in 2018 included an order allowing elective patients to have any clear fluids up to the arrival at the hospital. The team also improved documentation of IV hydration on the medication administration record, or MAR. The percentage of patients receiving pre-procedure hydration dramatically increased from 28.50% in 2017 to 72.30% in quarter 1 of 2020.