Image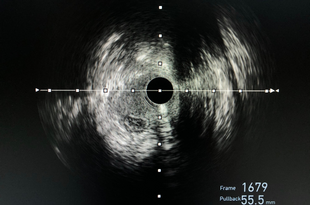 The paper "Rates of Intracoronary Imaging Optimization in Contemporary Percutaneous Coronary Intervention: A Report from the BMC2 Registry" has just been published in Circulation: Cardiovascular Interventions.
The study used BMC2 data to look at using intracoronary imaging (ICI) during percutaneous coronary intervention (PCI) for stent optimization at both a hospital and physician level. 
Use of ICI improves patient outcomes. However, hospital- and physician-level variation in its use in contemporary PCI has remained unknown.
In this study of 48,872 patients BMC2 undergoing PCI between July 2019 and March 2021. Physicians performed ICI optimization in 16.6% of cases. The hospital- and physician-level variation in ICI was substantial. The hospital and physician that performed the PCI were more strongly associated with use of ICI optimization than any other patient or procedural factors, apart from treatment of left-main PCI.
Visit PubMed to read more about this paper by Ryan D. Madder, Milan Seth, Devraj Sukul, M. Chadi Alraies, Mansoor Qureshi, Michael Tucciarone, Frank Saltiel, M. Imran Qureshi, and Hitinder Gurm.