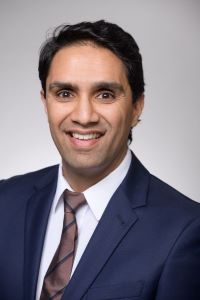 National Guest Speaker
Ziad Ali is the Director of the DeMatteis Cardiovascular Institute, Director of Investigational Interventional Cardiology and Director of Cardio-nephrology at St Francis Hospital & Heart Center in New York. He is also Director of the Angiographic Core Laboratory at Cardiovascular Research Foundation. His clinical research interests focus on the use of intravascular imaging and physiology technologies such as optical coherence tomography, intravascular ultrasound and flow wire assessment to optimize coronary interventions, for which he has served as Global principal investigator on a number of trials. Dr. Ali is also a recognized innovator, playing an integral role in the development of the Resting Full-Cycle Ratio (RFR) and Shockwave intravascular lithotripsy. Clinically Dr. Ali developed pioneering techniques to perform vascular interventions without contrast administration, including IVUS-guided zero-contrast PCI and OCT using saline flush media, protecting patients with advanced kidney disease from acute kidney injury and the need for dialysis.
Meeting Topics:  IVUS/OCT for Stent Optimization, Celebrating BMC2's 25th Anniversary!