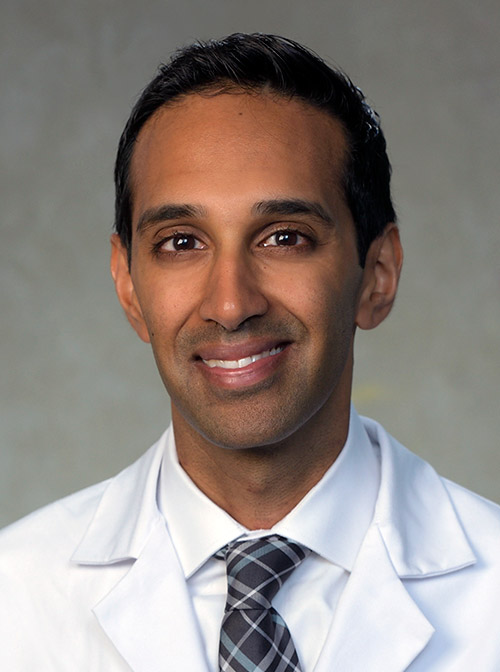 National Guest Speaker
Srinath Adusumalli, MD, MSc, FACC, is an Assistant Professor of Clinical Medicine at the Perelman School of Medicine, Assistant Chief Medical Information Officer at the University of Pennsylvania Health System and is a general cardiologist, echocardiographer, and assistant cardiovascular disease fellowship program director with the Division of Cardiovascular Medicine at the Hospital of the University of Pennsylvania. He also serves as a clinical innovation manager for the Nudge Unit and the Acceleration Lab at the Penn Medicine Center for Health Care Innovation.
Dr. Adusumalli spends the majority of his time caring for patients with cardiovascular disease in the clinic, inpatient wards, and cardiac intensive care unit. Outside of his clinical commitments, his interests and work focus on the utilization of health information technology to advance Penn Medicine's tripartite academic mission of clinical care, education, and research. He is particularly interested in methods of using technology to evaluate and accelerate the adoption of evidence-based healthcare in a manner that is safe for patients and easy for clinicians. He has worked on several projects including developing an opt-out default pathway for cardiac rehabilitation referral, deploying active choice interventions directed at statin prescription within the electronic health record, designing and evaluating methods for clinicians to easily refer advanced heart failure patients for home care programs, and designing new evidence-based electronic reporting systems for cardiovascular procedures.
Dr. Adusumalli received his medical degree from the Medical College of Virginia where he graduated AOA in 2011. He completed his internal medicine training at the Massachusetts General Hospital in 2014 where he led the program's quality and safety efforts. He then completed his cardiovascular disease fellowship training at the University of Pennsylvania in 2018 during which time he served as chief fellow. Simultaneously, he earned a Master of Science degree in Health Policy Research from the University of Pennsylvania with a focus in healthcare improvement, patient safety, and clinical informatics. He is board certified in internal medicine, disease, and echocardiography.