Image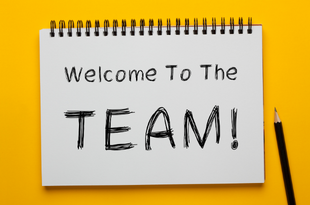 As shared in the February Site Spotlight, McLaren Port Huron has joined BMC2 as the newest member of the Vascular Surgery Registry.
The team consists of the cardiovascular lab manager, Pattie Dziubinski, BSN, RN; Quality Specialist, Tara Kays, BSN, RN; Registered Nurses - Jackie Schneider, Nate Thompson, Matt Glombowski, Alison Stapleford, Margaret Smith, Marcella Sparling, Kelsey Thomas, Megan Craig, Andrew Denker, Mckenna Sweeney, and Lydia Simasko; Radiology Techs - John Mackey, Dana Margerm, Megan Misner, Danielle Smith, Alex Berger, Barb Ballard, and Cassandra MacCallum; OR Techs- Tracey Kosek, Melissa Garza, Kristine Robinson, Kara Horgan, John Oleski, Stephanie Embody, Ann Childress; Pre-Post Nurses - Pam Deising, Laura Chapman, Rebecca Sayers, and Sarah Mollan; Vascular Surgeons, Drs. Foley, Cuppari, Giliberto; and Interventional Cardiologists Drs. Skaf and Crawford. 
Additionally, McLaren Oakland has joined BMC2 as a Primary PCI Center. We welcome Marcy Gottesman and Theresa Atkinson in QI/management; Primary Site Coordinator, JoAnn Alfonsi; and Participating Physician, Blair DeYoung, along with their colleagues.

We are excited to recognize the team at the Michigan Vascular Institute of Michigan (MOVI) as our newest site in BMC2 PCI. Led by Physician Champion Ashok Kondur, and supported by Site Coordinator Andrea Matney and Administrator Kyle Sheiko, MOVI began treating patients for elective PCI procedures in October 2022. 
 
We've also welcomed new coordinators to the team. 
In PCI:
David Ryder, MSN, RN, Bronson Methodist Hospital
Ewa Sztandera BSN, RN, CCRN, CSC, Michigan Medicine
Jennifer Woeber, MSN, RN, Henry Ford Jackson Vascular Surgery 
In Vascular Surgery:
Kyle Combs, BSN, RN, BA Henry Ford Macomb
Julie Hess, BSN, RN, Henry Ford Jackson
Tara Kays, BSN, RN, McLaren Port Huron 
Kathleen Walsh, Henry Ford, Jackson
Please join us in welcoming these new teammates to the BMC2 community!