Image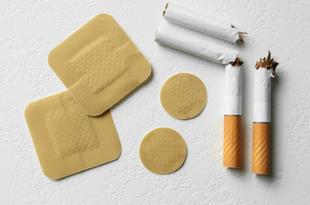 November is National Smoking Cessation Month. We are proud to collaborate with you to help your patients quit smoking. 
We have a 2024 Value Based Reimbursement (VBR) goal for smoking cessation for PCI and Vascular Surgery. Patients who are current smokers at pre-procedure or discharge must receive 2 out of 3 of the following. 
- Physician-delivered advice.
- Nicotine replacement therapy.
- Referral to smoking counseling services.
Physicians must meet the measure in ≥ 25% of eligible patients to qualify for this VBR incentive. You can learn more about this VBR goal, and others, on our website.
In addition to making smoking cessation a VBR goal, we have partnered with Healthy Behavior Optimization for Michigan (HBOM.) Members of BMC2 are encouraged to utilize their comprehensive suite of smoking cessation resources. These resources include a smoking cessation toolkit that can be customized to your needs and offers materials for providers and patients. Visit the Member Resources section of our website to find a link to the HBOM resources, Michigan Tobacco Quitline resources, resources for specialized populations, and more.
Many consortium members develop quality projects targeting smoking cessation. You can read the story of Mercy Health Muskegon's efforts to increase referrals to smoking cessation on our blog. Bronson Methodist Hospital has also made strides in increasing smoking cessation counseling at discharge. Learn how by reading their Site Spotlight. If your team has made improvements pertaining to smoking cessation, we would love to share your success story. Contact the BMC2 Coordinating Center.
We thank you for your continued commitment to improving quality of care and outcomes for patients through smoking cessation efforts!