Image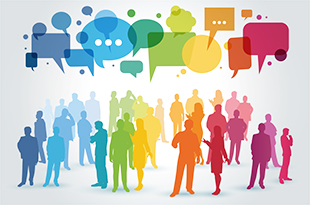 Lisa Cardillo was just 36 years old when she experienced a spontaneous coronary artery dissection, cardiac arrest, cardiogenic shock, and heart failure. She was put into a medically induced coma at Spectrum Butter­worth Hospital in Grand Rapids. 

Lisa spent the first 96 hours of her care on life support, with the medical staff taking care of her every need. "As a patient, this had a profound impact on me," she says. "These medical professionals were just doing their jobs but to me and my family, they are angels. I owe my life to them." 

The physical recovery was hard, but Lisa says the mental recovery was even more difficult. This is one piece of insight that might help BMC2 improve care, as Lisa and 6 other patients who have undergone PCI proce­dures join to form the first BMC2 Patient Advisory Council (PAC). 

Research shows that patient engagement can lead to reduced hospital admissions. It can also improve the effectiveness, relevance, efficiency, and quality of health services. By engaging patients in BMC2 quality improvement initiatives, we can improve the quality of PCI care in the State of Michigan.

Members of the council will meet quarterly to advise on tools to help improve patient care and safety. They will attend BMC2 meetings and share their feedback. They might also advise on how and when BMC2 should communicate with patients. They will work to identify gaps in patients' PCI care management and communication with health care provid­ers. The goal is to engage patients early, before decisions are made, working toward patient-partnered care and mutual learning. 

The participation of members of the PAC is voluntary, and patients receive compensation for their time. The first project for which patients will provide feedback aims to improve how physicians discuss risks with patients when making the decision to undergo elective PCI. 

Lisa Cardillo hopes that sharing her insight as a patient will help those who care for patients, treat patients, and make policies that affect patients. "What better way to learn," she asks, "than from someone who has experienced things first­hand!"