Image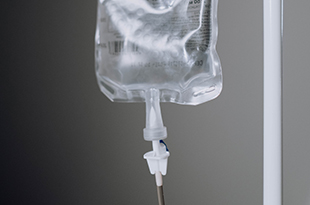 BMC2 updated the 2020 PCI performance goals to include "Peak intra-procedure Activated Clotting Time (ACT) documentation to greater than or equal to 90%", and "Percent of cases with peak ACT ≥ 350 seconds for Heparin-only cases ≤ 15%".
At the time, Spectrum Health Lakeland was not performing intra-op ACTs so they were at 0% in Q3 of 2019. The team, including Rebecca Dill, Process Improvement Specialist, BMC2 Coordinator; Dr. Disch, Medical Director of Cardiology; Sheila Letcher, Director of Patient Care Services; Maggie MacKenzie, Heart Center Manager; Pat Richardson, NCDR/BMC2 Data Abstractor; Mike Bumstead, Analytic Solutions Developer, Performance Support; and Dr. Arora, Director of Quality, BMC2 Physician Champion, put their primary focus on performing and documenting intra-op ACTs, and a secondary focus on heparin administration and maintenance of ACT below 350. Rebecca Dill, created an SBAR, a document outlining the Situation, Background, Assessment, and Recommendations, and distributed it to the Heart Center staff and physicians. It was emailed to the staff and also posted to the huddle board where it was reviewed during each day's huddle meeting. She gave the document to the interventionalists in person to allow for discussion and for any questions they had to be answered.
The physicians were on board right away and Rebecca started a healthy competition between the physicians as well as the Heart Center staff as to who had the most intra-operative ACTs performed and documented, as well as who was keeping their ACTs below 350 for heparin-only cases. This was discussed at morning huddle each day initially, and then again as numbers began to dip down, in order to keep the efforts at the front of everyone's minds.
To track cases, Rebecca manually abstracted all of the PCI cases while an automatic report was being built using Tableau. The results are reported at staff huddles each month to show how much they have improved and how much more improvement is needed in order to meet their goals. Results are also shared with physicians and PAs at the monthly cardiology meeting. As a result, their peak intra-procedure ACT performed and documented improved to 83.7% in Q2 of 2020, and they will continue to strive to reach the goal of 90%