Image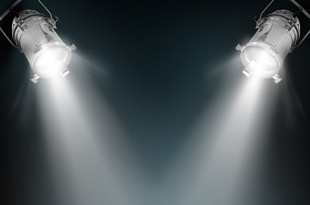 The team at McLaren Port Huron is a proud member of a community hospital providing leading-edge care. "Many of us have long tenures with the hospital and live in the community we work in," explained Extended Stay Unit Cardiovascular Lab Manager Pattie Dziubinski. "We are driven to provide the highest quality of care to our family, friends, and neighbors."
McLaren Port Huron has been an engaged member of the BMC2 PCI community since 2008 and MISHC since 2021; they joined BMC2 Vascular Surgery on January 1, 2023. "We value the collaboration we have experienced with McLaren Port Huron PCI. We are excited about the contributions the hospital will make as the newest participants of BMC2 Vascular Surgery," said BMC2 Managing Director Annemarie Forrest.
The group is eager to have registry data-informed evidence of the advanced vascular services and high-quality care they deliver and to share their successes in improving patient outcomes with those they serve. 
"Participating in creating best practice protocols is a top priority," said Pattie. "We are looking forward to sharing our strengths with the collaborative and the educational opportunities available to us as BMC2 members.
The comprehensive, multidisciplinary vascular team at McLaren Port Huron consists of Pattie and Quality Specialist Tara Kays, BSN, RN; Registered Nurses - Jackie Schneider, Nate Thompson, Matt Glombowski, Alison Stapleford, Margaret Smith, Marcella Sparling, Kelsey Thomas, Megan Craig, Andrew Denker, Mckenna Sweeney, and Lydia Simasko; Radiology Techs - John Mackey, Dana Margerm, Megan Misner, Danielle Smith, Alex Berger, Barb Ballard, and Cassandra MacCallum; OR Techs- Tracey Kosek, Melissa Garza, Kristine Robinson, Kara Horgan, John Oleski, Stephanie Embody, Ann Childress; Pre-Post Nurses - Pam Deising, Laura Chapman, Rebecca Sayers, and Sarah Mollan; Vascular Surgeons, Drs. Foley, Cuppari, Giliberto; and Interventional Cardiologists Drs. Skaf and Crawford. 
Please join us in welcoming McLaren Port Huron to the consortium!