Image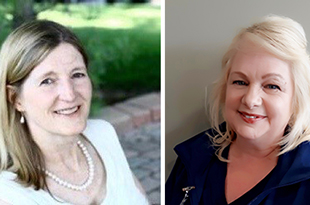 In March of 2019, BMC2 PCI Data Coordinators Sue Vasquez, of McLaren Bay Region, and Mari Lee Crandell, of St. Joseph Mercy Hospital Ann Arbor, were both headed to the American College of Cardiology's Annual Conference in New Orleans, Louisiana. Knowing this, BMC2 Clinical Quality Improvement Lead, Kathleen Frazier, suggested they meet up while they were there. The pair met for breakfast one morning and Sue and Mari Lee continued contact.
While the BMC2 goal for documentation of peak intra-procedure ACT was set at 90%, McLaren Bay Region was at 35% at the beginning of 2021.
Sue remembered that Mari Lee's group at St. Joseph Mercy Hospital Ann Arbor had worked to improve their own peak intra-procedure ACT goal performance and reached out to her for help.
"There's a lot of networking that goes on between us and that's what I love about this collaborative, is we're there to support each other and help each other out," explains Mari Lee. "So, when Sue reached out to me, it was just natural."
Sue's team at McLaren Bay region included Angela Jimkoski, BMC2 PCI data abstractor, Roger Skrabut, Director Patient Care Services, RCIS Cath Lab Supervisors Pat Conachan and Jennifer Ellison, and Bob Beyerlein RCIS Cath Lab. Project physician support was provided by Dr. Daniel Lee, Dr. Anas Obeid, and Dr. Yousef Bader. Their first step was to make sure the Hemochron equipment was working properly. A representative from the company was contacted to check the machines and provide the team with training.
Sue contacted Mari Lee to ask what the procedure was in the St. Joseph Mercy Ann Arbor cath lab and if any of her physicians would be willing to share their practice with the team at McLaren Bay Region. Mari Lee sent over cath lab ACT guidelines and asked her physicians to collaborate. Dr. David Sutter, Dr. Javier Valle, and Dr. Mansoor Qureshi provided answers to the questions that Sue's physicians had around when to draw the ACT, ACT goals, use of ACT with IVUS and FFR, and heparin dosing. 
A poster with a reminder to draw peak intra-procedure ACTs was posted in the cath lab break room. The project was also discussed with senior-level administration and the team's progress was reported at quality meetings.
By quarter 2, 2021, the peak intra-procedure ACT drawn had increased 13.2% and the numbers for January 2022 show an improvement of 38%.
Sue says that working on this project has been enjoyable and that it has pulled staff together to work on a common goal. The team plans to continue the momentum by making this a QI project for 2022. They also plan to develop a protocol so that everyone is drawing the readings in the same manner.
"It is a good, positive, happy thing to see that even though our hospitals aren't affiliated, we just want to make care better for everybody in Michigan," says Sue. "It's a wonderful example of how people will step up and take time in their busy day to help each other out. That's what's great about BMC2."
Caption: Mari Lee Crandell, pictured left, and Sue Vasquez, pictured right.