Image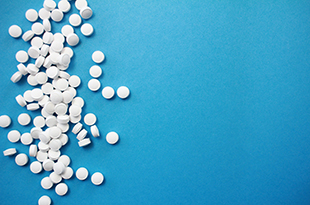 McLaren Bay Region wanted to decrease the number of patients discharged on greater than 10 opioid pills prescribed for opioid naïve EVAR and CEA patients. The team of BMC2 Coordinators - Terri Militello, RN, BSN; Wendy Pioch RN; Tonya Shufelt RN and Sandy Garzell RN,  the Quality Director, along with Providers; Pharmacists; Pain Stewardship Committee, and the Bay County Prevention Network put together a multi-pronged approach with the focus on education.  
The group of coordinators from BMC2 Vascular Surgery, MSQC, and MARCQI developed and implemented a cohesive and comprehensive opioid education, tracking, and Plan-Do-Check-Act strategy. Education for both the staff and patients was divided into pre-hospitalization, hospitalization, and discharge.
Provider education targeted the Vascular Surgeons and their offices as well as Cardiovascular Surgeons, Family Practice, Internal Medicine, Hospitalists, and trainees along with their associated mid-level providers.
Surgical Services were updated via a weekly newsletter and the monthly surgical service "First Wednesday" meeting. Community outreach was also implemented that included the Bay County Prevention Network "Non-Opioid Expo". This featured alternative to opioid pain management options including massage, chiropractic, acupuncture, and physical therapy.
Patients were educated regarding pain expectations and alternative pain management including receiving a "Managing Your Pain After Surgery" handout outlining deep breathing exercises.
As a result of all these efforts, the site met its 70% goal with Q3 2020 performance at 95%.