Image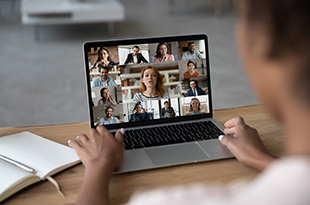 Thanks to all who attended our September meetings. Did you miss a meeting or do you need a refresher? Read our summaries.
The PCI Coordinator Meeting was held on September 9th. Jessica Hollister from McLaren Greater Lansing presented their QI Project: Pre PCI Hydration in patients with eGFR<60. The site's pre and post hydration for 2019 was at 14.9% and they were able to increase their pre hydration rate to 55% in 2020. They did this in part by providing a 16 oz plastic cup, branded with the McLaren logo at the cardiologist's office visit with instructions to drink a full cup the night before with dinner and again the morning of their procedure. Learn more about their tools for success by reviewing her Power­Point slides, available on our password-protected website. 
Milan Seth presented "Risk Adjustment for Provider Profiling." Milan's presentation includes an outline of when risk adjustment is necessary, explains how risk/case-mix adjustments are performed, shares advantages of Random Forest, and more. His presentation is also available on the password-protected website. 
Amy Shirato shared information on BMC2 Best Practice Protocols (BPPs). Current BPPs can be found on the website under "Quality Improvement". Future projects include acute kidney injury, timeout, bleeding events, and mechanical cir­culatory support. 

Data Use Agreements (DUAs) will be updated to Participation Agreements. This modernization was recommended by our legal counsel, similar to DUAs for other CQIs. You should have received the DUA by email. Please coordinate the sharing of them with signatories at your hospital with your BMC2 VS counterparts. 

The VS Coordinator Meeting was held on September 15th. New coordinators were welcomed and carotid artery stenting case studies were presented. DUA information, as described above, was shared. 
BMC2 is developing a new database to improve security and functionality. Beta testing will begin in October, user access set up will take place in December and January, and site training will follow in January and February, for a planned go-live date in March 2022. More information will be forthcoming as it is available. 
A reminder that the deadline for uploading 2021 QI Project Summary documents and 2022 QI Project Plan documents is December 1st. 

The Patient Advisory Council Kick-Off Meeting was held on September 16th. We introduced the patients to BMC2 and heard a bit about each patient. We then shared the council objectives: incorporating the patient perspective into BMC2 activities to improve the effectiveness and relevance of quality improvement activities, and identifying gaps in patients' PCI care management and communication with health care providers. 
The patients' first project will be giving feedback to improve the ways that patients and their physicians discuss the risks of PCI. Read more about the Patient Advisory Council in our feature article.
 
The PCI Physician Webinar was held on September 23rd. Dr. Devraj Sukul led a BMC2 data review on use of SGLT2 inhibitors. We welcomed Dr. Muthiah Vaduganathan who spoke about medical therapy for cardiology patients with SGLT2 inhibitors. The talk is available on the BMC2 YouTube channel. Dr. David Sutter reviewed the new BMC2 CTO reports. Reports are available on bmc2.org and will be distributed annually. Please let the coordinating center know if you suggest any changes to these reports in 2022. Dr. Hitinder Gurm concluded the meeting with BMC2 updates. The cross-site deadline for Peer Review has been extended to October 1st. The internal review deadline is October 30th.