Image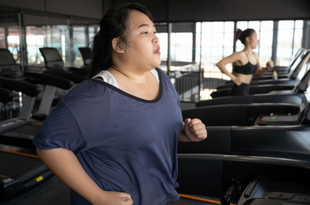 The Michigan Value Collaborative (MVC) claims data indicate that statewide CR utilization increased from 26% to 34% between 2015 and 2019.
MVC and BMC2 have collaborated to increase cardiac rehab utilization rates in Michigan with BMC2 leading efforts to increase cardiac rehab referrals after PCI. The two Collaborative Quality Initiatives have now formally partnered to create the Michigan Cardiac Rehab Network (MiCR).
The duo aimed to determine the return on investment of these joint efforts and looked at MVC-defined PCI episodes and AMI episodes with PCI DRG. Published literature heavily informed the analysis and MVC estimated that the increase in cardiac rehab attendance over 2015 – 2019 resulted in 3182 additional patients attending cardiac rehab and 86 lives saved. It was also estimated that those 3182 attendees avoided 145 readmissions, or approximately $1.8 million health care dollars saved.
MiCR has set a statewide goal of 40% cardiac rehab enrollment by 2024 for all eligible PCI patients.  Michigan hospitals receive cardiac rehab reports from MiCR every 6 months so that they may track their utilization rates. The group also developed a Cardiac Rehab Best Practices Tool Kit containing strategies for improving enrollment and attendance.
If the goal is achieved, it would result in thousands more patients attending cardiac rehab with dozens of lives saved, potentially hundreds of readmissions avoided, and millions of dollars saved.
You can learn more about the methodology of the analysis used to determine the return on investment by reading MVC's report, "CQI Return on Investment, Equity, and Value Delivery Measuring the Impact of Cardiac Rehabilitation after Percutaneous Coronary Intervention."