Image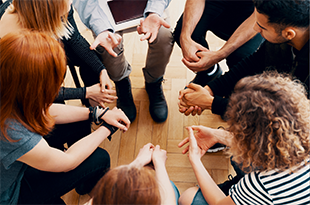 BMC2 has incorporated the patient voice into BMC2 PCI activities by way of our Patient Advisory Committee. Our patient advisors are collaborating with us to improve the effectiveness and relevance of PCI quality improvement interventions. Patient representatives join BMC2 meetings as speakers and discussants and also join regular advisory council meetings. What we learn from them is helping to shape our work and improve the patient experience.
We are still looking to add voices to our group.  Can you help by recommending a patient? There is no up-front commitment and patients will be compensated for their time. 
We are looking for patients who:
Have been an active participant in their care
Ask thoughtful questions during appointments
Are good listeners
Would likely be confident to speak among a group of patients
When you approach potential patients, share that we want the Patient Advisory Council to help us improve the quality of care for PCI patients and that activities may include the following:
Quarterly teleconference or zoom meetings of the patient advisory council
Attending BMC2 meetings as speakers/discussants
Advising on tools to help improve care delivery
If your institution has a division with an organized group of patients to draw upon for volunteer opportunities, you may want to reach out to them for assistance.
Send the patient's name and contact info to Annemarie Forrest, avassalo@umich.edu; or Pam Benci, plf@umich.edu.
Thank you for your partnership in this effort!