Image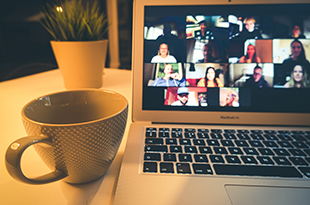 Thanks to all who attended our October meetings. Did you miss a meeting or do you need a refresher? Read our summaries.
The PCI Coordinator Meeting was held on October 14th.
Dr. Devraj Sukul presented on PY12 inhibitors and the rationale for documenting cardiology recommendations for prescription duration. Dr. Sukul's presentation is available on our YouTube channel, and more information about recommended best practices can be found in our recently published Post-PCI Medical Management best practice protocol.
Sue Mielke presented on Covenant Healthcare's QI project for pre-PCI hydration. Improvements included a summary dashboard that is updated quarterly as well as making the Merhan score part of the pre-PCI order set. Learn more about this project in an upcoming Site Spotlight.
Elizabeth Walker presented on navigating the website to find news, publications, and the BMC2 blog. News is classified as articles from major media outlets while you'll find newsletter articles in our blog. Publications are easy to find via a searchable database.
Annemarie Forrest announced approved P4P and VBR measures. Scorecards and supporting documentation have been emailed to you and posted to BMC2.org. There are new PCI performance goals for major bleeding and P2Y12 prescription documentation. BMC2 PCI will also have two rounds of peer review in 2022.
Kathleen Frazier shared PCI updates. BMC2 PCI 2021Q2 changes include P2Y12 duration, cardiac rehab liaison, cardiogenic shock at start, and major bleeding. As discussed in the last coordinator meeting, variables utilized in the risk model calculations have been added to the report dictionary. Kathleen also shared minimum report distribution requirements and recommendations. BMC2 PCI requires that the physician champion receive all reports. The cath lab director should receive facility-level reports and each participating physician should receive their individual reports. The coordinating center strongly recommends that at least one institutional leader outside of the cath lab should receive facility-level reports. Examples would be the Chief of Cardiology, Physician CQI Lead, or Chief Medical Officer.  We recommend that a standardized distribution and sharing process that is convenient for your institution is used to ensure that all appropriate team members are aware of their performance and the facility's performance.
The VS Coordinator meeting was held on October 20th Marika Waselewski from Health Behavior Optimization for Michigan (HBOM) presented on Tobacco Cessation Resources.  She explained that 70% of smokers want to quit and provided information for how we can help them. A PDF of the entire meeting presentation is posted on the password-protected BMC2 website.
Annemarie Forrest presented on BMC2 P4P and VBR. The 2022 P4P index and supporting documentation as well as the 2023 BMC2 VBR goals can be found on BMC2.org.
Rebecca Fleckenstein went over the 2022 website changes including new selection options and definitions. These changes will be made to the website in February.
There will be no BMC2 VS Coordinator Meetings in November or December The BMC2 VS Collaborative Meeting is scheduled 11/4/21 at 1 pm.  This meeting is for all BMC2 VS participants!
2021 QI project summary documents and 2022 QI project plan documents should be uploaded to the website by 12/1/21.