Image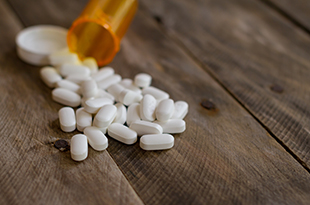 Disturbing trend of new opioid users after cardiovascular surgery intended to alleviate pain.
Opioids are effective for pain control, but a new study shows some patients are using them for the first time after a procedure intended to reduce pain, creating a potentially dangerous side effect for previously opioid-naïve patients.  
The new study, using data from BMC2 and published in the Journal of Vascular Surgery, sheds light on patient use of opioids after undergoing lower extremity bypass for peripheral artery disease (PAD). The study looked at opioid use before and after lower extremity bypass for PAD in 3,873 patients over nearly four years.
"Since patients with peripheral arterial disease experience pain due to low blood flow, surgery to re-establish blood flow is very effective at alleviating pain," explained Ryan Howard, MD, a general surgery resident at Michigan Medicine and the lead author of the study. "We expected patients who were taking opioids before surgery to discontinue them after surgery."
Instead, the study found that two-thirds of patients who used opioids before surgery were still using opioids one month after their surgery. Additionally, nearly a third of patients who were not taking opioids before surgery (opioid-naïve) were also still taking opioids one month after their surgery. The biggest risk factor for continued opioid use after surgery was receiving a postoperative opioid prescription.
The findings will help physicians understand risk factors for continued opioid use after surgery. Given that postoperative opioid prescriptions place patients at increased risk of continued opioid use, there is a need for providers to prescribe responsibly.
"If a patient has a great result after surgery and their pain is resolved," said Dr. Howard, "we need to make sure they also safely discontinue their opioid prescription since long-term use carries many risks."
"This work also provides important benchmark data for use of opioids in a group of patients who often have significant long-standing pain due to their vascular disease," notes Peter Henke, MD, Director of BMC2 Vascular Surgery and senior author on the paper. "Ultimately, we want to provide adequate pain relief post-surgically with a good safety profile to decrease the risk of long-term dependence."
Since 2012, the BMC2 Vascular Surgery registry has been a regional collaborative effort to assess and improve quality of care and outcome of patients undergoing a range of vascular procedures including, but not limited to, endovascular abdominal aneurysm repair, open bypass procedures, carotid stenting, and carotid endarterectomy. Information has been collected on over 50,000 cases, performed by hundreds of physicians at 34 participating hospitals in order to improve the safety and quality of vascular interventions and vascular surgery, improve the appropriateness of care, and enhance high-value care. Learn more at bmc2.org.
Support for BMC2 is provided by Blue Cross and Blue Shield of Michigan and Blue Care Network as part of its Care Delivery Programs via Value Partnerships.