Image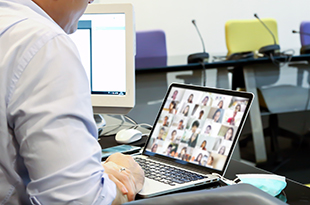 Thanks to all who attended our May meetings. Did you miss a meeting or do you need a refresher? Read our summaries.
The PCI Coordinator Meeting was held the morning of May 13th. Annemarie Forrest went over the features of the new website. Coordinator resources have been moved to the new site and will also remain on the password-protected version of the old site until mid-June. Kathleen Frazier has developed new training materials. Training is now split into 5 modules which are available on the website. Experienced coordinators are welcome to use these materials to review. Annemarie also reviewed new changes to the QI Project Summary. There is a new form on which both your plan for implementation and project outcomes will be documented. While this document is required, you may also upload supporting documents such as scorecards, PowerPoints, or A3s. A physician champion must be included on each project. The deadline for submitting this form is December 1st.
The VS Physician Meeting was held the afternoon of May 14th. Drs. Ash Mansour and Carrie Bosela presented VQI updates and data and Dr. Peter Henke presented BMC2 updates and data. Dr. Nick Osborne presented on imaging for complex EVAR. Attendees also heard a case presentation by Dr. Kevin Onofrey, information on aortic graft infections by Dr. Nicolas Mouawad, and EVAR explant tips, tricks, and pitfalls from Dr. Eanas Yassa. The presentations by Drs. Osborne, Mouawad, and Yassa are available on our YouTube channel.