Image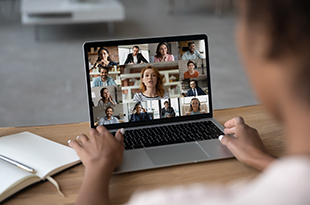 Thanks to all who attended our June meetings. Did you miss a meeting or do you need a refresher? Read our summaries.
The VS Coordinator Meeting was held on the morning of June 9th. Dr. Ryan Howard of Michigan Medicine presented on smoking cessation. Dr. Howard explained that smoking is common among patients undergoing vascular surgery and that patients can achieve remarkable quit rates after a surgical episode. Delivery of a simple smoking cessation intervention is feasible on a large scale, and while somewhat effective in the short term, there is a need to focus on long-term efforts. The take-away message was that surgery is a pivotal event in patients' lives, we can leverage that to achieve behavior change, and there are steps we can take today to help patients quit smoking after surgery. He also shared the free smoking quit line, 1-800-QUIT-NOW. Cynthia Noack from MidMichigan Health, Midland presented a QI project on statin and aspirin at discharge. Terri Militello of McLaren Bay Region presented a QI project on postoperative EVAR/CEA opioid prescribing. Look for these projects highlighted as site success stories in the near future. The presentations were followed by break-out sessions with in-depth discussions about each of these QI topics. Website updates were presented by Annemarie Forrest.
The PCI Collaborative Meeting was held on June 10th from 6 – 7:30. This meeting focused on IVUS/OCT. We celebrated our 25th anniversary and reviewed BMC2 data on IVUS/OCT. We apologize that our national expert, Ziad Ali, MD, of St. Francis Hospital and Heart Center, was unable to join us. Dr. Michael Tucciarone of Beaumont Troy reviewed the new BMC2 IVUS/OCT Best Practice Protocol which can be found on our website.  Dr. Ryan Madder of Spectrum Health presented case reviews.