Image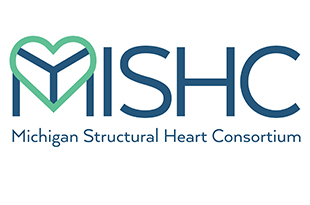 The Michigan TAVR consortium, convened in 2015, has long focused on supporting quality improvement of transcatheter aortic valve replacement procedures across the State of Michigan. With the growing use of transcatheter mitral valve therapies, Michigan TAVR's scope is also expanding to include this important new area of quality improvement focus.
We are proud to introduce the Michigan Structural Heart Consortium, that beginning in 2022, will report both TAVR and mitral procedure data to all Michigan hospitals, and convene stakeholders around data-driven QI initiatives, education, and networking.
As part of our launch of MISHC, we invite you to explore our new website, mishc.org, where you'll find best practice protocols, a risk calculator, valuable site coordinator resources, links to guidelines, and news and information about the consortium.
Keep an eye on the mishc.org blog for site success stories, staff spotlights, information on publications and presentations, as well as consortium-wide meeting summaries.
MISHC is a collaboration between the Michigan Society of Thoracic and Cardiovascular Surgeons Quality Collaborative (MSTCVS) and Blue Cross Blue Shield of Michigan Cardiovascular Consortium (BMC2).