Image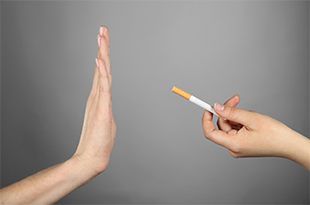 Tobacco is the single greatest preventable cause of disease and premature death in America. It's estimated that 70% of smokers want to quit. However, in Michigan, only 15% receive treatment to help them do so.

Our partner in quality improvement and improved outcomes for patients, Healthy Behavior Optimization for Michigan (HBOM), has developed a series of wonderful resources for smoking cessation both for patients and providers. These resources are now available on bmc2.org under "Member Resources" and then "Smoking Cessation Resources."

Visit this section on our website for smoking cessation guides, hotlines, and information for specialized populations. There's even information on how you can order smoking cessation toolkits customized to include a waiting room poster, Michigan Tobacco Quitline cards, resource guides, and other helpful tools. Click here for a direct link to the HBOM smoking cessation resources.