Image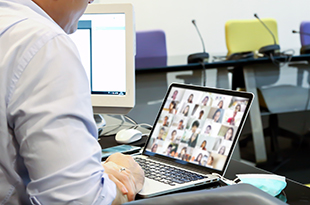 Thanks to all who attended our February meetings. Did you miss a meeting or do you need a refresher? Read our summaries.
The PCI Physician Meeting was held on February 10th from 6 pm – 7:30 pm. Dr. Lorenzo Azzalini from Virginia Commonwealth University presented "Impact of left ventricular end-diastolic pressure (LVEDP) on the outcomes of patients undergoing percutaneous coronary intervention: insights from the BMC2 registry." The presentation concluded that elevated LVEDP is observed in one-third of patients undergoing elective or urgent PCI and is associated with increased rates of in-hospital adverse events, including death. Patients with an LVEDP greater than or equal to 26 mmHg undergoing elective PCI had higher adjusted risk of mortality, AKI, and heart failure after PCI and longer post-PCI length of stay. These findings suggest that such patients may benefit from further clinical stabilization and medical optimization prior to PCI. The entire presentation is available on our YouTube channel.
Dr. Devraj Sukul went over 2021 peer review data. A total of 197 cases were uploaded for review. The majority of cases were reviewed as excellent or acceptable.
BMC2 PCI is seeking volunteers for an emergency protocols workgroup. Participation will involve attending a few small group meetings and doing some offline document review. If you are interested in participating, please contact Pam Benci at plf@med.umich.edu.
The Vascular Surgery Coordinator Meeting was held on February 16th from 11 am – 12 pm. Tiffany Radu and Kate Parrish from Munson presented their plans for their QI project to increase smoking cessation intervention post vascular surgery. Their hope is to increase physician-delivered advice by 10%, increase nicotine replacement therapy (NRT) prescription or documentation of refusal by 10%, and increase referral to smoking cessation programs or documentation of refusal by 25%. Their improvement plan includes systemic changes, process development/improvement, EMR automation, and improved documentation. They have also created NRT prescribing cards which are given to each surgeon for quick reference. They are finding the referral process the most challenging because it has the most moving parts. They are collaborating with IT to build automated referrals and creating an automated process in Cerner. Additionally, they have crafted an elevator pitch to help establish buy-in and developed a list of steps to help improve compliance. They've identified barriers to achieving success including barriers in behavior, process, and resources. Stay tuned for an update on their successes in the coming months.
Rebecca Fleckenstein shared Q4 2021 report changes. CIN excluded > Renal Salvage (indication) has been retired from the VS report, CIN (Outcomes) page. All 2021 and 2022 P4P measures are on the vascular surgery report Key Indicators of Performance page. EVAR and CEA opioid naïve discharged with >4 pills will be added to the Carotid and VS M&M report (Daily and Quarterly). For Smoking Cessation at discharge, carotid and VS reports are on the patient history page and pre-procedure smoking cessation and smoking cessation sections were added. Additionally, the new data field, "is the discharge date before 1/1/2022" has been added.
A reminder that the vascular surgery data entry deadline is March 16th and that there is no vascular surgery peer review for 2022.