Image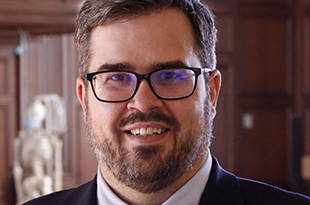 BMC2 is pleased to announce that Dr. Loay Kabbani has joined the Coordinating Center as a strategic advisor for Vascular Surgery. Dr. Kabbani joins PCI strategic advisor, Dr. Ryan Madder, and will meet with BMC2 leadership tri-annually to discuss BMC2 priorities. These priorities include strategic direction of the organization, peer review goals and topics, new reporting opportunities, annual incentive goals, and more.

Dr. Kabbani's research interests include clinical outcomes in vascular care quality, comparative effectiveness of vascular therapies, health care policy, and social disparities in health care. He completed a Master of Science in Health Administration from the University of Michigan School of Public Health in 2019. Dr. Kabbani is board-certified in cardiothoracic surgery and surgical critical care. He is a graduate of the University of Damascus, Syria and did his General Surgery Residency at Henry Ford Hospital and his Vascular Surgery Fellowship at University of Michigan.

An Associate Professor of Surgery at Wayne State University, he is the Program Director for the Vascular Surgery Fellowship and Vice Chair of Surgery, Research at Henry Ford Hospital. Please join us in welcoming Dr. Kabbani!