Image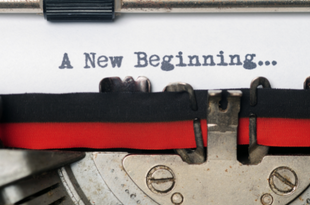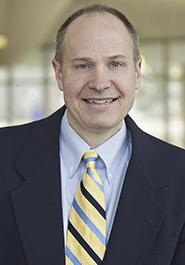 At BMC2, we are preparing for a transition in leadership as Dr. Peter Henke steps down from his role as the Director of BMC2 Vascular Surgery. For 10 years, Dr. Henke has been a champion for cardiovascular patients, greatly impacting the trajectory of improvements in quality of care and outcomes in vascular patients across the State of Michigan through his superb guidance and expertise. We are so very grateful for the years of service that Dr. Henke has provided to BMC2 and are lucky he will continue participating in BMC2 in an ex officio capacity.
We are excited to welcome Dr. Nicholas Osborne as our next Director of BMC2 Vascular Surgery, effective January 1st. Dr. Osborne has been an active and engaged member of BMC2 and we look forward to continuing our mission of improving quality of care and outcomes under his care. 
Dr. Osborne is an Associate Professor of Surgery and Program Director for the Michigan Medicine Vascular Surgery residency and fellowship training programs. He practices at both the Frankel Cardiovascular Center and the Ann Arbor Veteran's Affairs Hospital. He is the Chief of Vascular Surgery and Acting Chief of Surgery at the LTC Charles S. Kettles VA Medical Center, Ann Arbor.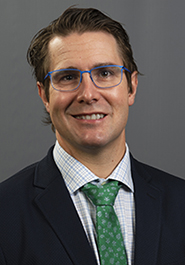 Dr. Osborne's clinical interests include peripheral artery disease, cerebrovascular disease, complex endovascular surgery, and aortic disease. He is a member of the Institute for Healthcare Policy and Innovation. Dr. Osborne has expertise in complex statistical methods and using large databases to examine variation in the care and the quality of care in the United States. He has received both an American Heart Association Career Development Award and a NIH K08 award. His primary focus has been to examine physician and patient decision-making and determine the real-world long-term outcomes of medical, endovascular, and surgical treatment of PAD.
Dr. Osborne has published in high-profile journals including, the New England Journal of Medicine, JAMA, Journal of the American Heart Association, Journal of Vascular Surgery, and Medical Care. He also is a regular contributor to the Behind the Knife podcast series. Nationally, he is a member of the Appropriateness Committee of the Society for Vascular Surgery and the Executive Council for the Vascular Quality Initiative. Please join us in welcoming Dr. Osborne!