Image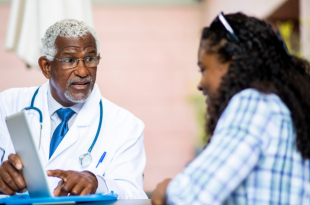 The PCI Patient Advisory Council met in April to discuss the possibility of adding patient-facing resources to BMC2.org. The group identified aspects helpful to improving the patient experience that are not easily attainable via currently existing resources, including:
Ability to ask a question post-procedure, especially after some time has passed.

Patient-friendly information about research, improvements to care, etc.

A timeline for necessary maintenance/continuation of care over their lifespan.

Access to care for mental health and acknowledgment of the psychological impact of experiencing a cardiac event.

Referral to disease-specific support groups via social media, etc.

Information on how to get involved in research studies.
Some ideas for content that would be posted on the website include:
News round-up or other lay-person-facing articles on advancements in care, research studies, etc

A portal for accessing more information/asking follow-up questions

A way to connect to a peer with prior experience as a patient who could be a liaison to care or buddy and offer mentorship and support. This could be by putting them in contact with that peer or by providing articles spotlighting patient stories that they may relate to.

Access to support groups, including disease-specific groups, keeping in mind that some patients can find support groups depressing and therefore also providing access to another avenue to support that is perhaps seen as more uplifting and positive. (Art therapy, movement therapy, etc.)
Next steps
Getting your feedback on these ideas as well as others you may have.

Determining which resources we will provide and identifying if they are already existing or if they would need to be created by BMC2 or one of our partners.

Compiling existing content and creating new content

Determining how to spread to word and engage patients in using our resources. Ideas include:

Engaging patients before they need care.

Referral from a physician they trust.

Information posted or distributed by cardiac rehab centers, perhaps upon graduation.

PAC members share information with caregivers by presenting at physician meetings, etc.

Partnering with other organizations by asking them to share a link to our resources on resource pages of their website, etc.

HBOM's new initiative on cardiac rehab is using a grant from the CVC to talk to patient groups, work with the cardiac rehab group at Michigan Medicine, developing informational cards for physicians to share with their patients.
Please contact the coordinating center with any feedback or additional ideas you have to offer. We look forward to partnering with you to improve the patient experience by offering patient-facing resources.