Image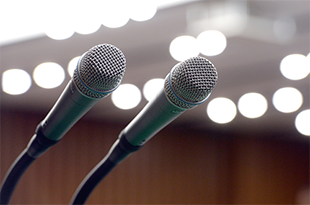 BMC2 Vascular Surgery data was presented at SVS/VAM 2022 which was held June 15th - 18th in Boston.
Dr. Kiran A. Goyal presented, "Beta Blockers are Associated with Decreased 30-Day Postoperative Stroke Risk Following Both Carotid Stenting and Endarterectomy in Patients with Hypertension." The study found that, in the study population, patients receiving beta-blocker therapy at hospital admission experienced a significant reduction in odds of experiencing stroke within the 30-day postoperative period in comparison to those taking ARB or ACEI, following both CAS and CEA. These findings indicate that beta blockers hold the potential to improve stroke outcomes in carotid revascularization patients with comorbid hypertension. Further exploration is needed to guide the practical applications of these findings. Co-authors of the study are Jeremy Albright, Matthew A. Corriere, Nicholas H. Osborne, and Peter K. Henke.
Dr. Christopher O. Audu presented the poster "Opioid Prescription and Usage Patterns After Open Abdominal Aortic Aneurysm Repair in Opioid-Naïve Patients." The study concluded that while there is large variability in the number of pills prescribed to opioid-naïve patients after open abdominal aortic aneurysm repair at discharge, 90% of patients have transitioned to non-opioid pain medication by 7 days after discharge. Most patients had 14 opioid tablets left over a month after surgery. Based on these findings, it is suggested that patients are prescribed pills based on in-hospital use for the first 3 days post-discharge with a gradual taper ending 10 – 15 days post-discharge.  Study co-authors are William J. Melvin, Sriganesh B. Sharma, Jeremy Albright, Catherine Stabler, Nicholas H. Osborne, and Peter K. Henke.
Dr. Loay S. Kabbani presented, "Utilization Of Preoperative Vein Mapping in Patients Undergoing Infra-inguinal Bypass Is Associated With Increased Use Of Venous Conduits." The study concluded that most patients do not have perioperative vein mapping (PVM) before their infra inguinal bypass (IIB). Patients who undergo PVM are more than twice as likely to have a venous conduit used for their bypass. In patients who underwent autogenous venous conduit bypass, post-operative imaging to establish technical adequacy was performed more frequently in patients who underwent PVM and was more likely to be reported as normal. Despite no change in 30-day or 1-year patency, PVM may be a marker for physicians who are interested in best practices for IIB. Study co-authors are Abdul Kader Natour, Peter Henke, Alexander Shepard, Robert Cuff, Nick Mouawad, Mark Mattos, and Timothy Nypaver.