Image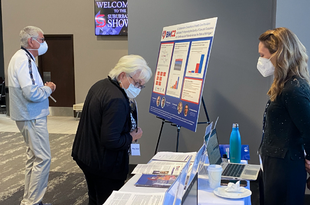 The Michigan Bariatric Surgery Collaborative (MBSC) held the 2022 Obesity Management Summit on September 23rd from 7 am – 4 pm at the Suburban Collection Showplace in Novi. This event, hosted by Blue Cross Blue Shield and Blue Care Network, featured expert speakers presenting on topics such as the latest and best practices for obesity management in behavior modification, diet, and pharmacological approaches. The goal of the Summit was to help participants foster better communication and collaboration between surgical care teams and primary care teams to help patients achieve long-term success in obesity management.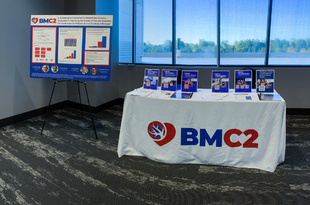 There was also a CQI forum, where CQIs were invited to share information about their organization with attendees. BMC2 attended and made a wide range of materials available to participants, including statistics on obesity among PCI and VS patients and links to our publications, best practices, and annual report. See BMC2's poster on our website.
Administrators, House Officers, Medical Students, Nurse Practitioners, Nurses, Physician Assistants, Physicians, Social Workers, and other healthcare professionals in the fields of endocrinology, general medicine, primary care, and surgery were in attendance.