Image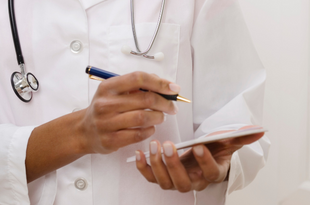 In 2022, OPEN and BMC2 worked with Alosa Health to launch a pilot program of a targeted educational intervention for improving pain management and appropriate opioid prescribing. Providers (MDs and APPs) were offered the opportunity to participate in a 30-minute session to learn more about evidence-based multimodal pain management strategies specific to vascular surgery. The one-on-one sessions were tailored to provider-specific needs. Providers had the opportunity to receive continuing medical education credits and a $200 incentive for their engagement.

Outcomes from the pilot suggest that we could improve how we determine:
Quantity of opioid pills needed after surgery
 
Opioid use before surgery
 
Postoperative opioid refill needs
 
New persistent opioid use after surgery
Providers who completed the session evaluation reported that the session enhanced their ability to successfully manage pain, provide patient education on pain management, and decrease reliance on opioids. They would also recommend that colleagues participate in a session.

Currently, BMC2 and OPEN are collaborating to analyze prescribing patterns and impact of the educational sessions. Stay tuned for more information on outcomes and findings later this year!

There is still an opportunity to participate. Sign up by completing this form!