Image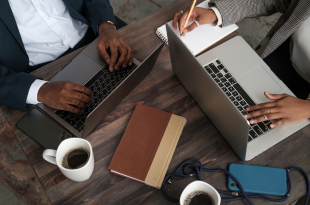 Did you miss a meeting or do you need a refresher? Read our May 2023 Meeting Summaries.
The MiCR Meeting was held on May 4th from 12 pm – 1 pm. Sherry Grace, PhD, FCCS, FAACVPR, CRFC, of York University, discussed Cardiologists' and CV Surgeons' attitudes toward cardiac rehabilitation. Dr. Grace's presentation is available on our YouTube channel. Dr. Grace has also shared other resources with us:

- Online courses for providers on promoting Cardiac Rehabilitation.

- CR referral tools

- PACRR-R (Provider Attitudes Toward Cardiac Rehabilitation and Referral Scale)

Larrea Young and Noa Kim, the design team from HBOM, engaged attendees in using design to overcome barriers to enrollment in cardiac rehab. HBOM will continue developing the discussed provider- and patient-facing resources with support from various stakeholders. Please reach out to Larrea at laryoung@med.umich.edu and Noa at cczu@med.umich.edu if you have any questions.

Thank you to our presenters and our meeting participants for your engagement and participation in the discussions and in HBOM's brainstorming session.

We look forward to continuing these conversations and developing more tools to improve cardiac rehabilitation utilization across the state of Michigan.

The BMC2 PCI Annual Coordinator Meeting was held on Friday, May 5th from 10 am – 3 pm at the Matthaei Botanical Gardens in Ann Arbor. You can download low-resolution photos of the meeting from our website. If you'd like high-resolution copies, please contact the Coordinating Center. The event included an update on TAVR and coronary access, a deep dive into BMC2 resources, and a guided tour of the space. We also learned from a variety of coordinators from around the state as they discussed their QI successes and challenges and appreciate them sharing their stories with us.  A PDF of the presentations is available on our password-protected website. Please remember that The BMC2 PCI External Peer Review Phase 2023B upload period will be July 1st, 2023 - August 4th, 2023. This review round will focus on in-stent restenosis and stent thrombosis. Coordinators will upload 3 cases and Physicians will review 5 cases. The Physician review period will begin on August 28th, 2023.

The BMC2 PCI Collaborative Meeting was held on Saturday, May 6th from 10 am – 2:30 pm at the Kensington Hotel in Ann Arbor. Greg Merritt of the Patient Advisory Council shared our new resource on discharge instructions for patients undergoing PCI. We also discussed complete revascularization, heard the latest on coronary access after TAVR, and gained insight into advances in radiation management. A PDF of the presentations is available on our password-protected website. You can also visit our YouTube channel for the presentations by Drs. Bates, Chetcuti, Hanson, and Madder. A zip file of low-resolution photos from the meeting is hosted on our website. Please contact the Coordinating Center for high-resolution versions.

The BMC2 Vascular Surgery and MVS Physician Meeting was held at Boyne Mountain Resort on May 17th from 11:30 am – 5 pm and was followed by the MVS spring meeting from 6 pm – 9 pm. We learned the latest on social media best practices for physicians, discussed updates to national guidelines, and reviewed BMC2 and VQI performance on key quality measures. A PDF of the presentations is available on our password-protected website. Contact the Coordinating Center for high-resolution meeting photos. Low-resolution files are hosted on our website.