Image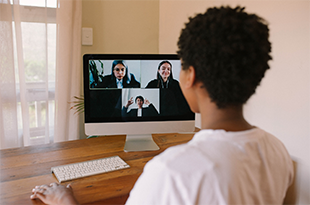 Did you miss a meeting or do you need a refresher? Read our June 2022 meeting summaries.
The Vascular Surgery Annual Coordinator Meeting was held on June 15th from 10 am – 12 pm. Rebecca Fleckenstein welcomed the group and introduced the first of 4 speakers, Dr. Brandon Diaz from Beaumont Health, who shared "Aortic Dissections." Dr. Diaz reviewed the anatomy of the aorta and types of aortic dissections. He explained that acute aortic dissections are the most common clinical emergency of the aorta and that they are most often caused by trauma or hypertension. They also occur more frequently in men but since women often present later, and at an older age, they are more likely to experience surgical mortalities. Dr. Diaz also explained the differences between aortic aneurysmal disease and dissection as well as shared risk factors, symptoms, diagnosis, and treatment. 
Michigan Medicine's Dr. Drew Braet followed with the presentation "Contrast Associated Acute Kidney Injury (AKI) After Endovascular Abdominal Aortic Aneurysm Repair (EVAR)." Dr. Braet explained that AKI after EVAR is common and occurs in up to 18% of elective procedures and is associated with morbidity, mortality, and ICU admission. He went over risk factors and then preventative strategies. He shared data on contrast-induced AKI in Michigan and then told participants how his team used BMC2 data to create an algorithm to predict AKI in patients. You can view Dr. Braet's complete talk on our YouTube channel. 
Dr. John Kanitra from Ascension St. John presented "Hyperperfusion Syndrome After CEA." He shared information on what hyperperfusion syndrome is, why it occurs, and how it can be identified and managed. For the complete talk, along with a Q&A session, visit our YouTube channel.
Finally, Michele Forist, RN, of Spectrum Health shared a QI project to improve the site's documentation of 1-year follow-up imaging after EVAR. You can read the steps they took to improve in this month's site spotlight.
The Michigan Cardiac Rehab (MiCR) Network Meeting was held on June 15th from 4– 5 pm. We were excited to debut the network's new logo and branding. Participants were welcomed and a brief overview of MiCR was shared as a refresher and for those attending for the first time. We were joined by Dr. Tammy Chang, program director of Healthy Behavior Optimization for Michigan (HBOM.) Dr. Chang presented "Supporting Tobacco Cessation: Making it Easy" and outlined best practices for encouraging patients to quit smoking as well as the resources HBOM has created to aid health care providers in the process. You can order your own customizable tobacco cessation toolboxes by visiting the HBOM website.
MiCR meeting attendees then discussed ideas for creating a toolbox to support cardiac rehab participation. We hope to add this resource, and a new website, in the coming months to accompany our cardiac rehab toolkit.