Image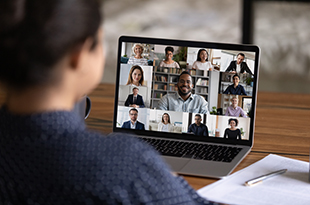 Thanks to all who attended our July meetings. Did you miss a meeting or do you need a refresher? Read our summaries.
Our Cardiac Rehab Meeting was held on June 30th from 3:30 - 4:30 pm. We welcomed Srinath Adusumalli, MD, MSc, FACC, to speak about behavioral nudges to affect cardiac rehab utilization. We also heard from Dr. Joseph Bryant who spoke about distance referrals. You can view both talks on our YouTube channel. 

The VS Physician Meeting was held on July 15 from 7 - 9 pm. The agenda was to discuss the Best Practice Protocol update process. Dr. Peter Henke presented on Transfusion while Dr. Nicolas Mouawad presented on Surgical Site Infec­tion, Dr. Eugene Laveroni presented on exercise, and Dr. Andris Kazmers presented on pre-op cardiac risk assessment. After presentations and discussion, the group determined that it's worthwhile to have a modified transfusion BPP and that the Surgical Site Infections and pre-op cardiac risk assessment BPPs will be updated. The exercise BPP will not be updated but we will continue to refer to the current exercise BPP. 

The VS Coordinator Meeting was held on July 21 from 11 am -- 12 pm. Rebecca Fleckenstein presented an open bypass case review. She also did a ChloraPrep poll asking if sites still had access to ChloraPrep from March 2021 until now. 58% of attendees have continued to have access to ChloraPrep while 42% of sites did not know if they had access. Performance snapshot reports were sent out the week of July 18th. The reports highlight 3-5 areas in which your report is performing well and 3-5 areas which could use improvement. You will be required to choose one of these areas as a QI project for 2022.