Image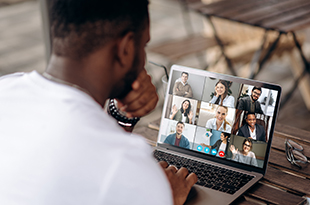 Thanks to all who attended our April meetings. Did you miss a meeting or do you need a refresher? Read our summaries.
The PCI Coordinator Virtual Meeting was held on the morning of April 8th. Dr. Ryan Madder of Meijer Heart and Vascular Institute and Spectrum Health - Grand Rapids presented the talk "Why Collect Data on Radiation Doses During PCI?" The talk outlined the benefits of collecting data on both patient and practitioner safety. You can view the entire talk on our YouTube channel. Following the talk, coordinators had a chance to share their own experiences managing radiation safety QI.
The VS Monthly Coordinator Meeting was held on the morning of April 21st. Rebecca Fleckenstein reviewed new changes to the QI Project Summary. There is a new form on which your plan for implementation and baseline numeric data and project selection rationale must be included. While this document is required, you may upload supporting documents such as scorecards, PowerPoints, or A3s. A physician champion must be included on each project. The deadline for submitting this form is December 1st. Rebecca also went over audit changes and OAAA case review. More information can be found on BMC2.org.